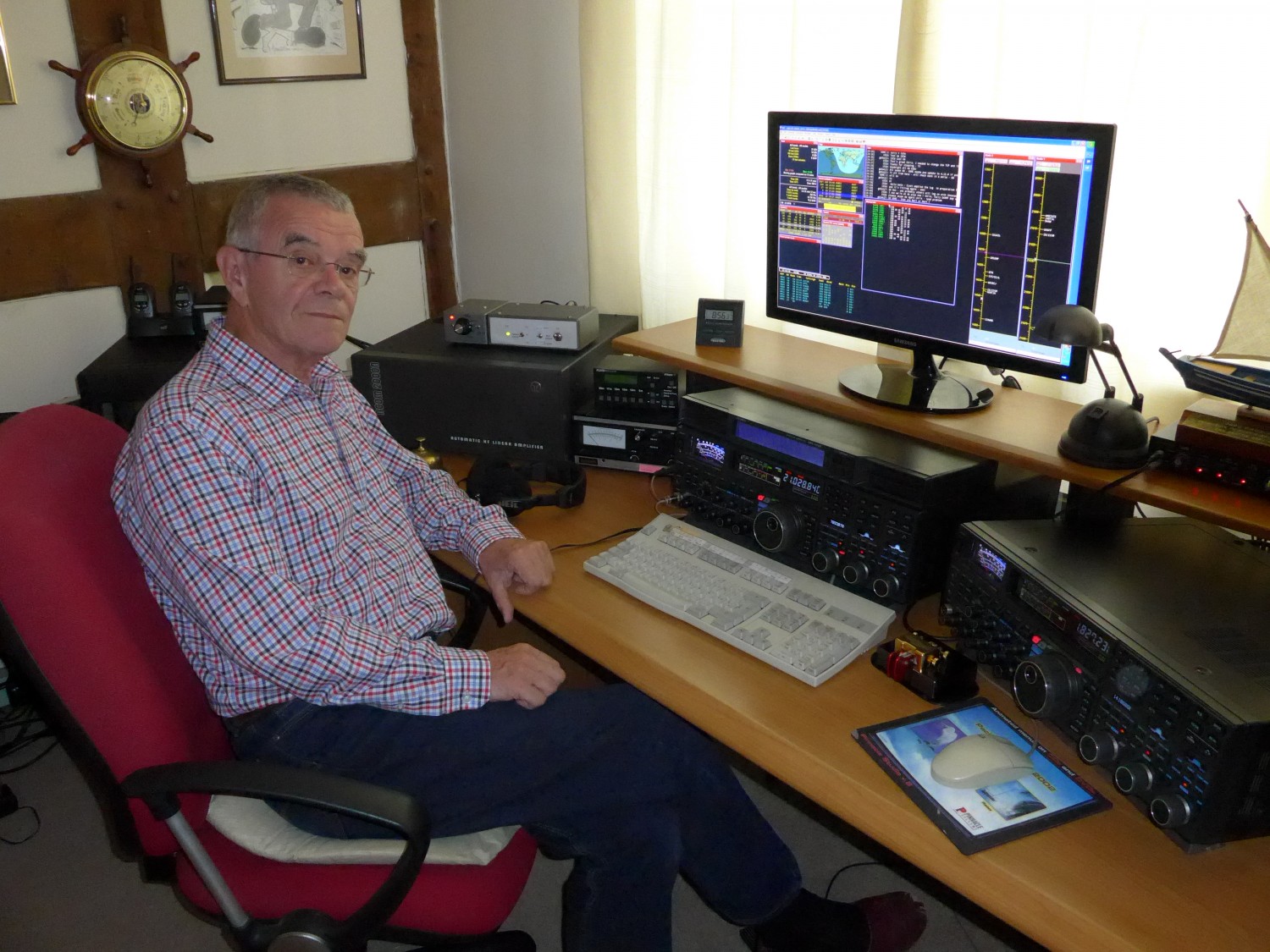 I'm retired after a career in corporate management. When working, there was little time for amateur radio and so I've taken advantage of my retirement to pursue my interests, which are amateur radio, playing the pipe organ and travel.
Hilary and I moved to South Shropshire when I retired and we have a hill-top house and garden nearly 1,000 ft asl, which works well for amateur radio (although not so well for wind!). We are in the Shropshire Hills Area of Outstanding Natural Beauty (AONB), with space for antennas where our elevated site helps achieve a good "take-off" for radio signals.  It is also a site free from man-made electrical noise, which can so often mar enjoyment of amateur radio.
I have always tried to contribute to the growth and development of amateur radio, having been a member of a number of Radio Society of Great Britain committees, served as President of the Society and am now a Life Vice-President. I am a Trustee of the Radio Communications Foundation.
I've also played a part in the work of the International Amateur Radio Union, as Secretary of Region 1 (Europe, Middle East and Africa & North Asia) for six years and from 2014 to 2021 as President for the Region and a member of the gobal Administrative Council.
Amateur radio will continue to flourish if people are prepared to volunteer to work for its growth and development.